Below is an infographic created to display the flow of PHI through a call center or medical answering service such as PatientCalls. You are free to use this infographic on your website by following the instructions below.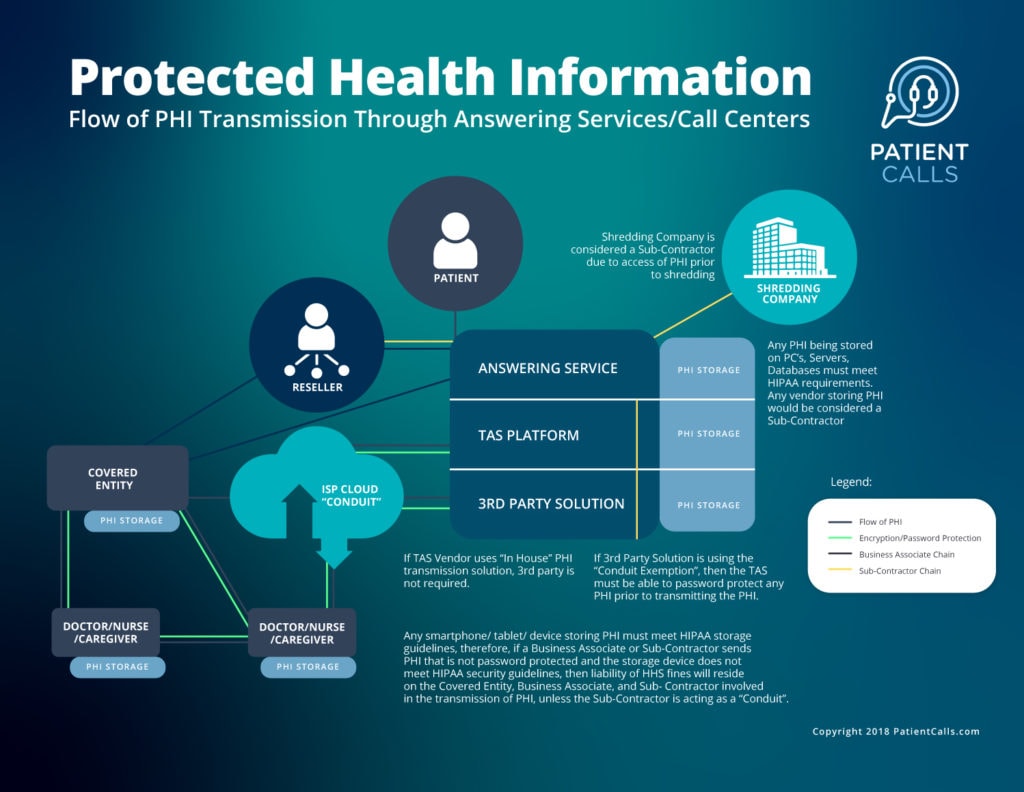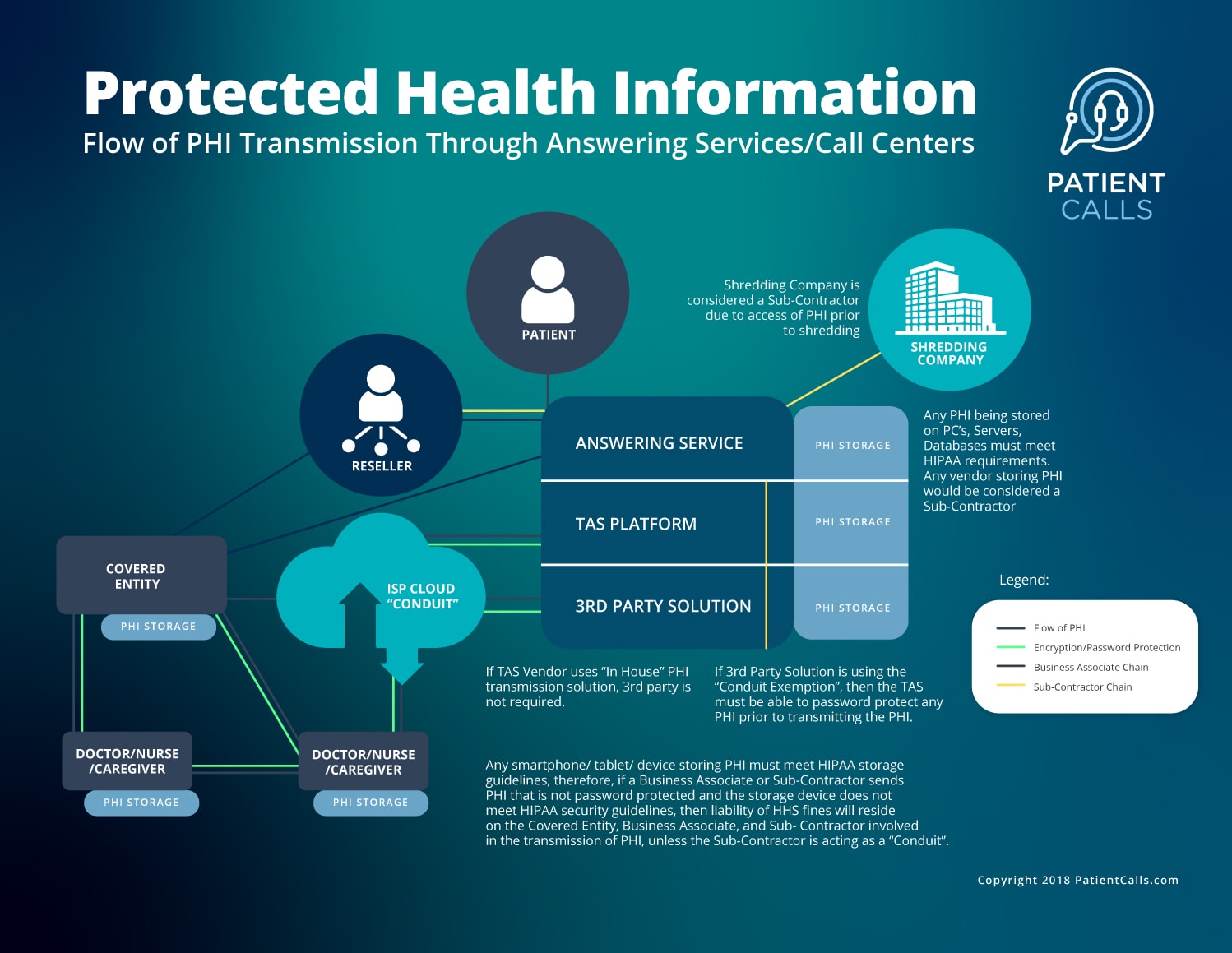 Share on Facebook:
To share this infographic on Facebook, simply click the button below.
Share on Facebook
Embed on your website:
You may use the infographic above on your website, however, the license we grant you requires that you properly and correctly attribute the work to us with a link back to our website by using the following embed code.
<div style="width: 600px"> <a href=" https://www.patientcalls.com/wp-content/uploads/protected-health-information-PHI-flow.jpg" /> <img src=" https://www.patientcalls.com/wp-content/uploads/protected-health-information-PHI-flow.jpg"
alt="Medical Answering Service – Flow of PHI through a medical answering service. " /></a><br/> Infographic authored by PatientCalls.com, a <a href="https://www.patientcalls.com/">
HIPAA Compliant Medical Answering Service </a> Company. </div>