Experience Unparalleled Medical Answering Services in Texa
Discover the ultimate solution for your healthcare communication needs. Partner with PatientCalls medical answering services for services in Dallas, Houston, San Antonio, and the entire state of Texas.
Your Medical Practice Could Be More Efficient
Dedicated to providing the finest answering service Houston, Dallas, San Antonio, and all around Texas, PatientCalls is the go-to choice for doctors answering services and medical office call center outsourcing. With expertly tailored solutions and reliable support for healthcare professionals, PatientCalls ensures that each of your patients experience superior care.
Medical Answering Services in Texas
PatientCalls provides essential telephone answering services, while prioritizing quality of service, security, and experienced staff. Fully HIPAA-compliant and focused on patient data protection, we perform rigorous quality assurance checks on our processes to effectively meet all needs.
Boost Productivity & Patient Satisfaction
Our services address pain points such as missed calls, staffing issues, labor shortage, and the need for 24/7 availability. With PatientCalls, healthcare organizations can transcend such challenges and access cost-effective support that significantly cuts expenses associated with hiring full-time receptionists and admin staff.
Effortless appointment booking
Protected SMS and email communication for physicians, staff, and patients
Health coverage confirmation
Telephone-based patient triage and prioritized call queueing
Compatibility with existing EHR systems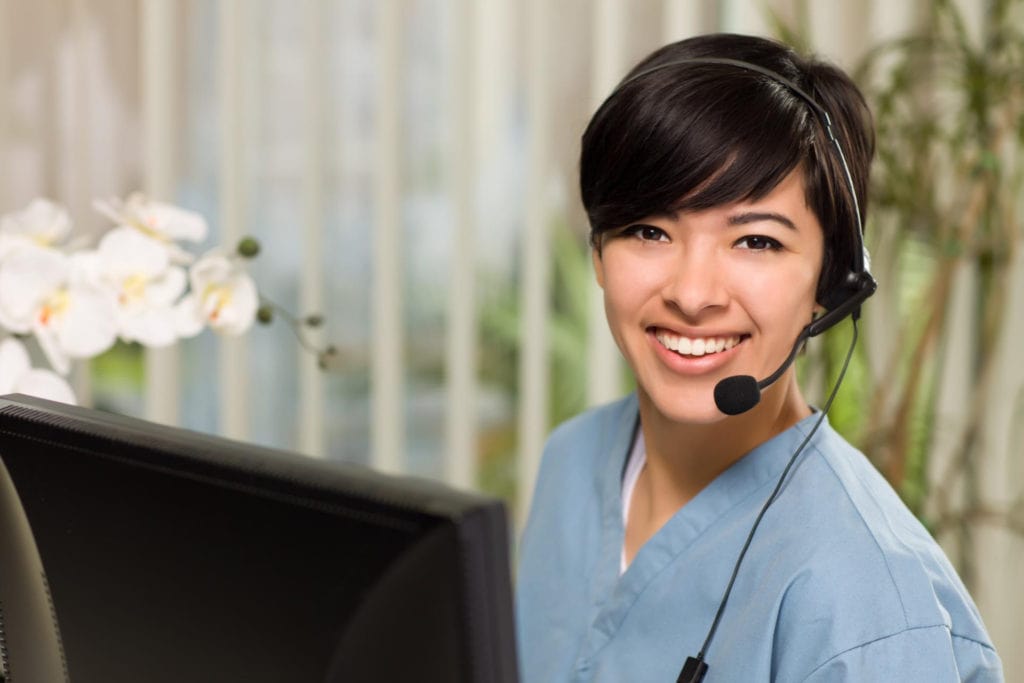 Why Choose PatientCalls?
Trusted for HIPAA-compliant communications across Texas, our services are tailored for doctors, hospitals, clinics, assisted living facilities, hospices, dentists, rehabilitation centers, and physical therapists. Opt for PatientCalls and elevate your practice's performance while maintaining patient privacy and security.
Frequently Asked Questions